Transfer from other institution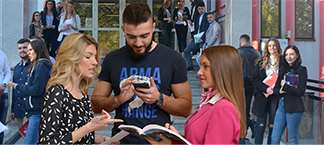 If you are currently studying at some other higher education institution and want to get transferred to Singidunum University, you should provide us with your transcript of records from your home HE institution and fill in this form. After getting your documents, the committee comprising 3 university professors will make a decision on the number of ECTS that are being recognized and on the level from which you can continue your education in the chosen academic field.
Please be aware that although you are getting transferred from one higher education institution into another, the core document with which you are enrolling is your secondary school degree. It is not needed at the beginning of the process, but makes an integral part of enrollment documents.
if you attended your secondary school abroad or graduated from a foreign secondary schooling institution here in Serbia, you need to submit your secondary school documents (diploma along with the annual certificates) to the Agency for Qualifications of the Serbian Ministry of Education.
Your secondary school documents must be verified and translated into Serbian by a sworn-in court translator.
For international students
Moving to another country to study is an important decision and that is why we are here to support you on your journey. We are committed to helping international students have a safe and enjoyable experience. From your university application to when you graduate, we will be with you every step of the way.
Serbia prides itself on being a safe, welcoming and multicultural country. 
Each year we welcome new international students to the Singidunum University during our orientation programme.  We are offering information sessions and social events throughout your first term to help you get to know Serbia and our University.
In your first week at Singidunum University our host will help you get your student visa, settle in, and meet new people. Whether you need help opening a bank account, finding a suitable accommodation, finding part-time work or registering with a doctor, our staff will be available to provide lots of practical advice.
Also, we provide our students with an academic advisor who will guide them and help them succeed in their academic studies, as well as the career advisor who will prepare you for a successful career.
All our students have access to modern facilities and a range of support and services, which includes a modern library, computing, and laboratory facilities, and opportunities to join student clubs or take part in sport.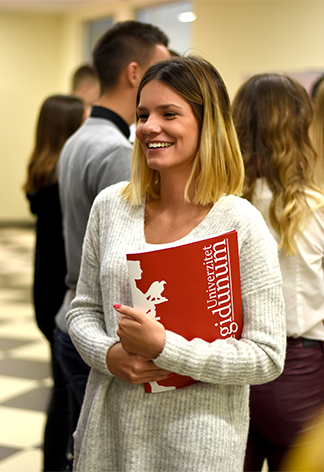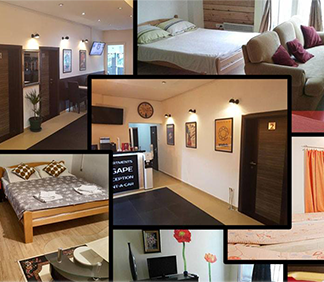 When it comes to student accommodation, Singidunum University has cooperation with Agape apartments.  The Agape offers four-bed apartments equiped with a bathroom and kitchen. Each apartment also has air conditioning, cable TV and Wi-Fi internet. The price of the accommodation per student is 110 EUR.
In the immediate vicinity of the Agape apartments there is a bus stop from where five different bus lines run to the city center, and two are direct lines to Singidunum University. Within 200m of the accommodation there is a supermarket, green market, a pharmacy, an exchange office, as well as several shops and fast-food restaurants.
We could also recommend a little more luxurious accommodation for not a much higher price at Garni Hotel Dum.
This modern hotel set is in the quiet area of Zvezdara district in Belgrade, 2 km from the center of the city. Nearby the facility is a well-known shopping street "Boulevard of King Alexander" where students can find various grocery stores, a green market, pharmacies, exchange offices, and modern or traditional food restaurants. In this busy street, numerous public buses can take you to the center of the city but also to our University facilities as well.  Garni Hotel Dum offers rooms with a private bathroom, air-conditioner, as well as heating, cable TV with free Wi-Fi throughout the whole facility.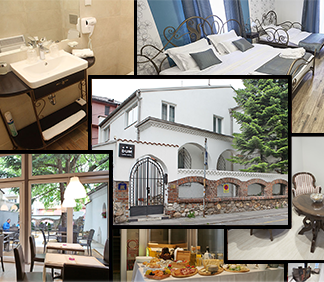 For additional payment, the hotel can provide room cleaning services as well as laundry service. The price of accommodation is 150 EUR per student for two bed room, and 130 EUR per student for four students in two double bedroom.
Is Singidunum University (and its study programmes) accredited?
Singidunum University is the first private university in Serbia accredited under the terms of the Law on Higher Education. The work permit is issued on the basis of the Certificate of Accreditation of the higher education institution received from the Commission for Accreditation and Quality Assurance. Our study programmes are accredited in three scientific fields (social sciences and humanities, natural sciences and mathematics, technical and technological sciences), at all three levels of study (undergraduate, master and doctoral degree studies) conducted both in Serbian and English.
What is the language of instruction at Singidunum University?
At Singidunum University, all the lectures, literature and exam papers are delivered/written in English.
Does the University offer any additional services and extracurricular activities to its students?
Apart from the activities and requirements envisaged by the curricula, our students have the opportunity to take part in numerous extracurricular activities. Namely, they can obtain various IT and software certificates, as well as internationally recognized language certificates or attend seminars organized by our Institute. Our students also have an opportunity to do an internship or part-time employment in some of a large number of corporations and hotels the University cooperates with. Moreover, our students can take part in various sports and cultural activities and represent the University in national and international competitions etc.
Is there any practical education included in the studies?
Practical education will be a part of curricular activities, either in form of facultative or mandatory practice, included in our study programmes. The University continuously keeps maintaining a vast network of companies
operating in the relevant fields of industry where our students can find some extra knowledge and skills.
What are estimated monthly living costs in Belgrade?
Expected monthly costs of living (transportation, basic grocery shopping, local fast food, etc…) are around 250 EUR. In addition to the above-mentioned, it is worth noting that studio flats can be rented – for EUR 150 – 200 EUR per month. There is also an option of sharing a three-bedroom flat for approximately 250 – 400 EUR in total per month. For more info on cost of living in Belgrade, please visit the following link: www.expatistan.com/cost-of-living/belgrade.
Are there any discounts for international students who study in Belgrade?
Students can get the International Student Identity Card (ISIC) that provides them with thousands of travel, online and lifestyle-related discounts both at home and worldwide. It costs only £ 12. At the same time, student transportation fare is discounted for about 30%. For more information, you can always visit the following link: www.gpa.rs/kartice/isic-kartica.
How can students open a bank account in Serbia and how long is the whole process?
Generally, Belgrade is very a safe city with no unsafe zones identified inside the city boundaries, just like other cities in the Republic of Serbia. Public transportation includes the use of buses, trams and trolleys, but there is also a number of official TAXI service companies. In this respect, it is worth noting that crime rates are fairly low, and emergency services respond in short amount of time. On the whole, Belgrade is famous for its numerous attractions, Belgrade itself is marked as a city with plenty of tourist
attractions, welcoming people, picturesque streets, a number of historic monuments, as well as entertainment. For more information about Belgrade, please see, https://www.tripadvisor.co.uk/Tourism-g294472-Belgrade-Vacations.html
How safe is the city of Belgrade?
It is not obligatory to have an account in Serbia, but is recommended as it may help you avoid excessive transaction fees. The whole process should not take longer than 7-10 working days. In this regard, the University services can provide you with all relevant information and assistance.
Can students start up business or get employed by a local company during the course of their studies?
The Laws applied in the Republic of Serbia do not restrict anyone to start a business or sign a working contract, if such is conducted pursuant to legal regulations. However, the eligibility to obtain/run an independent business or work contract also depends on the level and type of visa that has been granted.
Can students apply for permanent residence in Serbia?
"Student" visa status does not give anyone a position to apply for a permanent residency (status). To clarify terms and conditions as regards applying for permanent residency in the Republic of Serbia, you can visit the Ministry of Foreign Affairs web page: http://www.mfa.gov.rs/en/consular-affairs