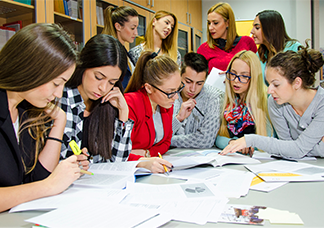 FOUNDATION PROGRAM
The Foundation Program at Singidunum University has been designed to provide students with the appropriate academic preparation for their intended degree program.
This program will primarily help students to improve their English language skills and also significantly improve their academic and study skills and prepare them for a challenging university environment. Students who have taken foundation courses often feel better prepared for their university studies than direct entry students.
This is a two-semester non-credit program that consists of five intensive courses that will fully prepare each student for a variety of subjects. Three courses are mandatory and two are elective. Two elective courses will be assigned to students after the choice of topic that they would like to pursue studying.
Successful students will be awarded a Certificate of Completion and such students will be enabled to enroll directly to the selected study program at Singidunum University.

Documents and entry requirements needed for the application are:

Secondary School Certificate

Secondary School Transcript

A copy of the Passport
The interview will be organized for each candidate.
1. English for Academic Purposes
The aim of the course is to enable students to acquire language notions at the university level. The EAP course does include four main language (integrated) skills (reading, writing, listening, and speaking), but all of them are in consent with both academic needs and language and relying on authentic language material/-s; finally, apart from enabling students to effectively use academic language, the EAP course also aims to prepare students for active critical thinking.
2. Computer literacy
This course is a broad high-level introduction to the field of computer science. Students will learn about hardware, software, computer networks, database systems and Internet/Web technologies. Additional topics will include discussion of current streamlined technologies and concepts such as cloud computing, virtualization and computer security.
The practical part of this course covers all domains of computer literacy (e.g., how to use file-system, office applications, email, web, etc.). However, during the practical part of this course, we will also do some hands-on interesting exercises with computer networks, database systems, cloud computing and Internet/Web technologies.
3. Serbian for Foreigners and Intercultural Competence
Students are introduced to the elementary grammar and Serbian language structures. At this level, the student learns reading and writing skills and begins to use simple sentences. The course encompasses important elements of Serbian culture, tradition, and history.
4. Principles of Management
5. Principles of Economics
Tourism, Hospitality and Food Economics
4. Modern Hotel Industries
4. Principles of Programming
5. Operating Systems and Computer Networks Basics
Successful students will be awarded a Certificate of Completion and can enrol directly to the selected program at Singidunum University.
Start your Singidunum experience
Embark On Your Education Path
A wide range of our bachelor programs and overall academic experience will prepare students to become a skillful professionals with strong working ethics and global citizens ready for all professional challenges and devoted to making an impact.
Undergraduate studies at the Singidunum University are four-year studies, amounting to 240 ECTS, 60 ECTS per academic year.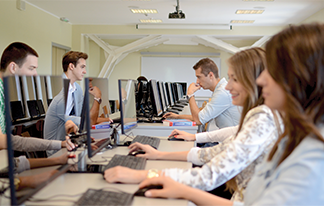 Climb Up The Education-Career Ladder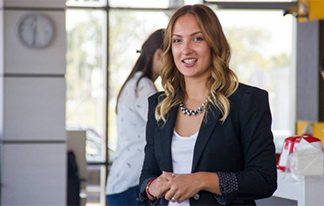 Studying a Master program at Singidunum University lets you develop a deeper understanding of your chosen subject. This has the potential to prepare you better for the career journey ahead. All of our programmes have been carefully created to educate professionals who will – with their knowledge, creative ideas, innovative solutions and entrepreneurial spirit be able to contribute to industry and society.
The length of Master program is one year and it carries 60 ECTS.
PhD programs at Singidunum University are research-oriented, dynamic and focused on the particular topic of interest.
The length of PhD studies is three years and it carries 180 ECTS.