Representatives of five higher education institutions from China visited the Singidunum University on December 13 and 18, 2018.
We have welcomed a total of 22 representatives of the following higher education institutions, as well as Foreign Language Teaching and Research Press, a publishing house specializing in editions of textbooks in English :
Anhui Vocational College of City Management;
Gansu Agricultural University;
Lanzhou Petrochemical Polytechnic;
Zhejiang Police Vocational Academy;
Beijing Open University,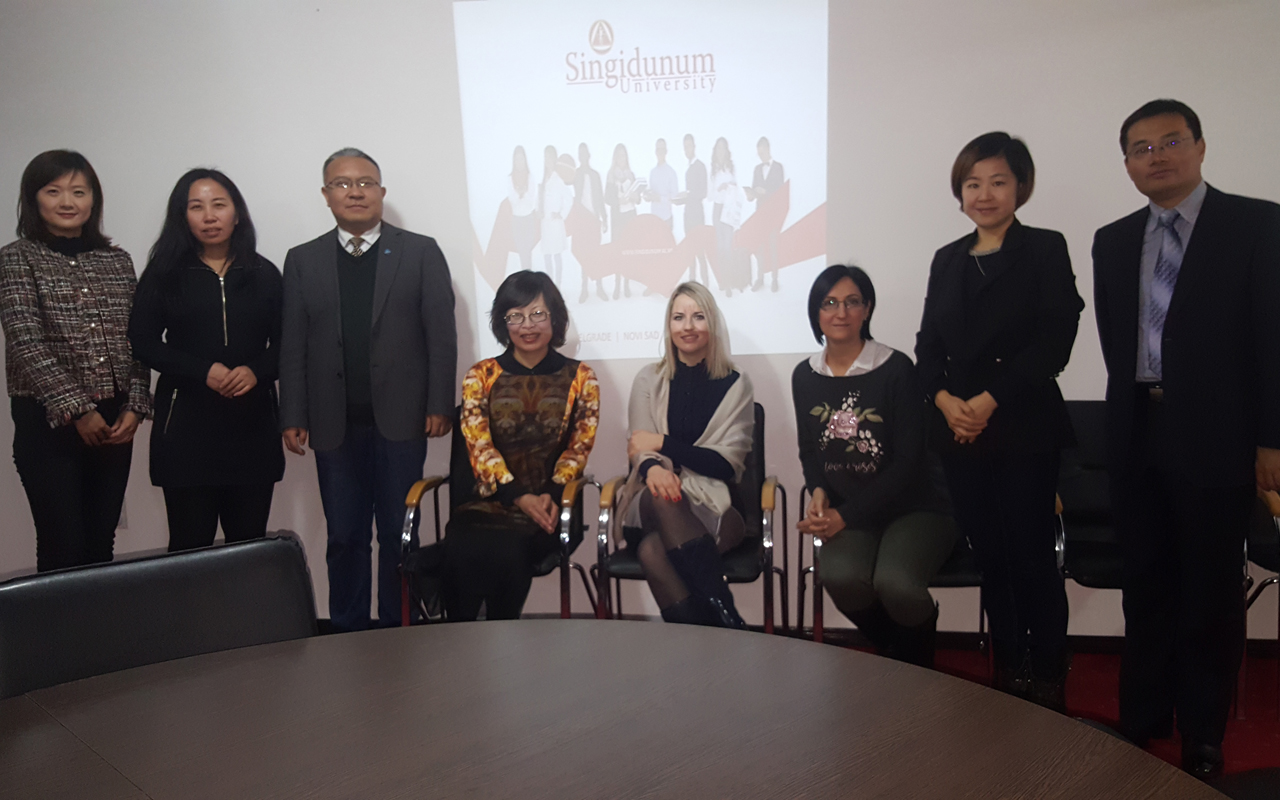 The Rector of Singidunum University, prof. Mladen Veinović welcomed our guests and expressed willingness to establish academic and scientific cooperation with higher education institutions from China, having in mind the compatibility of study programs in the field of Economics, ITCs, Tourism and Hospitality Management.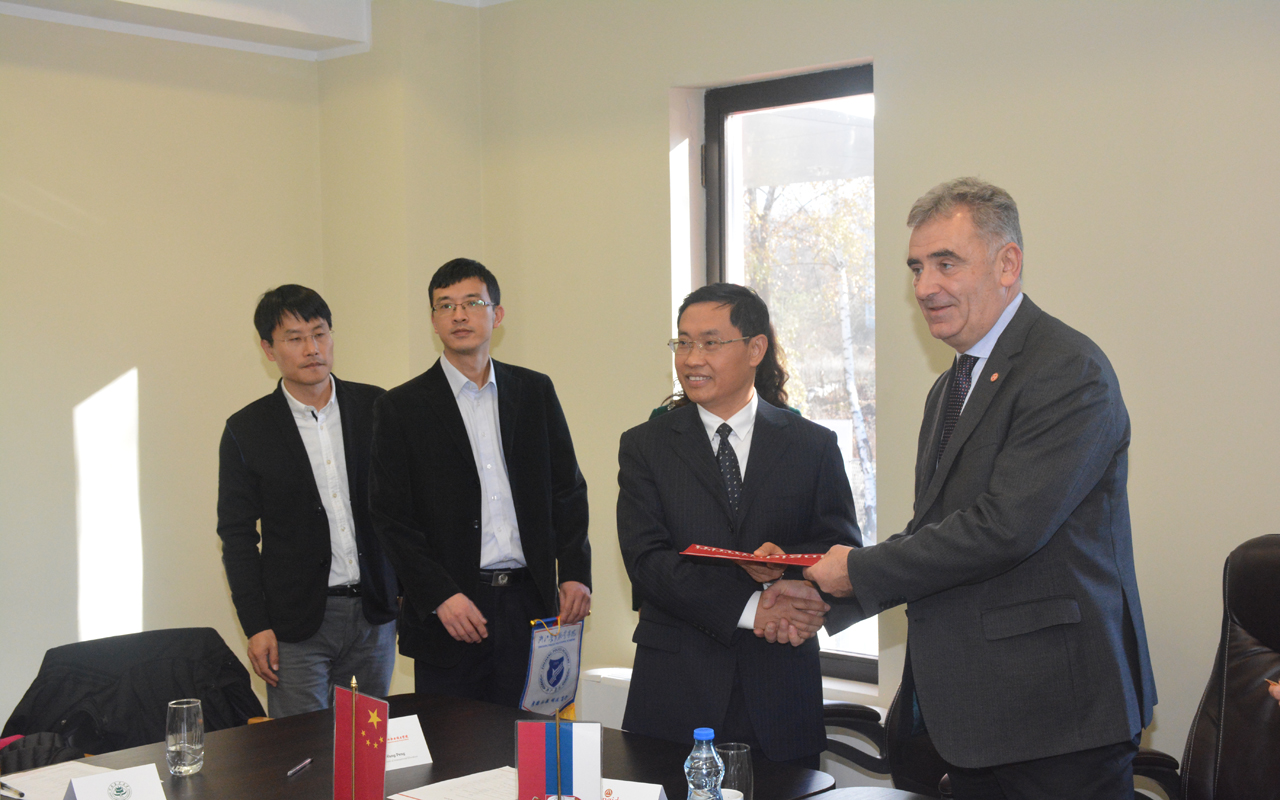 Prof. Marija Kostić, Coordinator of Department for Studies in English, prof. Nebojša Bačanin Džakula, Vice Dean of the Faculty of Informatics and Computing, and Bojana Prodanović Đorđević, Erasmus+ Coordinator, have presented Singidunum University to our guests and have discussed possibilities of academic mobility and summer schools for Chinese students.
Guest from China also had the opportunity to visit the building of Singidunum University in Kumodraška Street and they were pleased with the quality of the infrastructure that we have.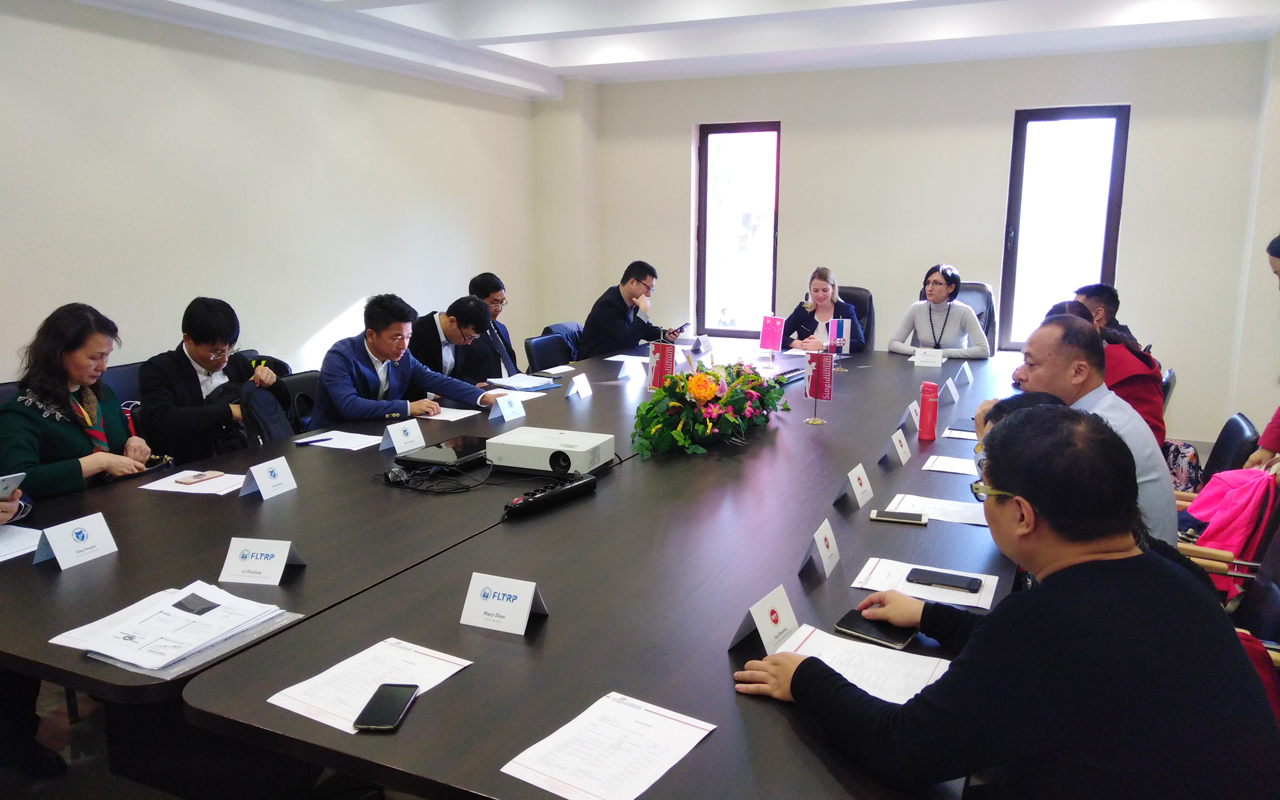 We thank our dear guests for their visit and we hope that we will have successful cooperation in the near future.