On Saturday, December 22, 2018, a formal graduation ceremony was held at Singidunum University.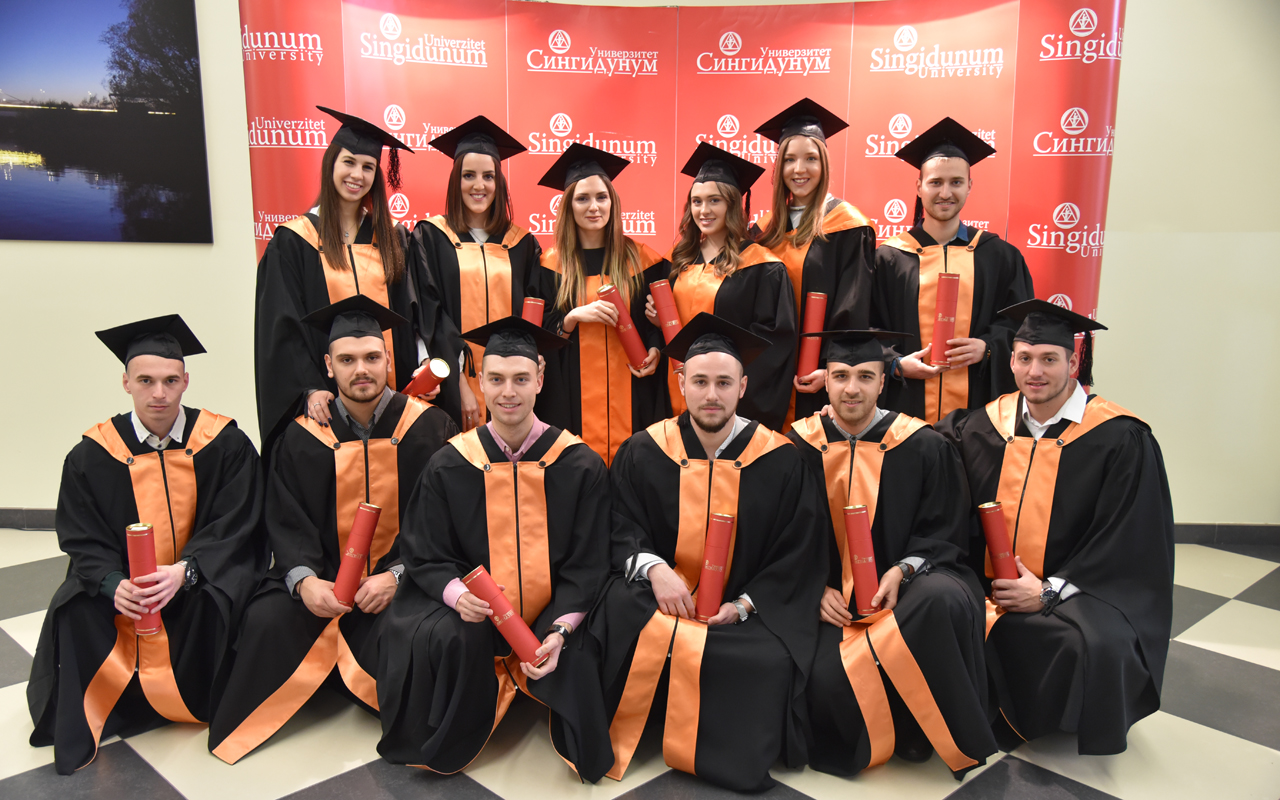 Prof. Mladen Veinovic, Rector of Singidunum University, addressed the graduates of BA, MA and PhD studies at Faculty of Business Economics in Belgrade, Faculty of Tourism and Hospitality Management, Faculty of Informatics and Computing, Technical Faculty, Faculty of Physical Education and Sports Management, Faculty of Applied Ecology FUTURA.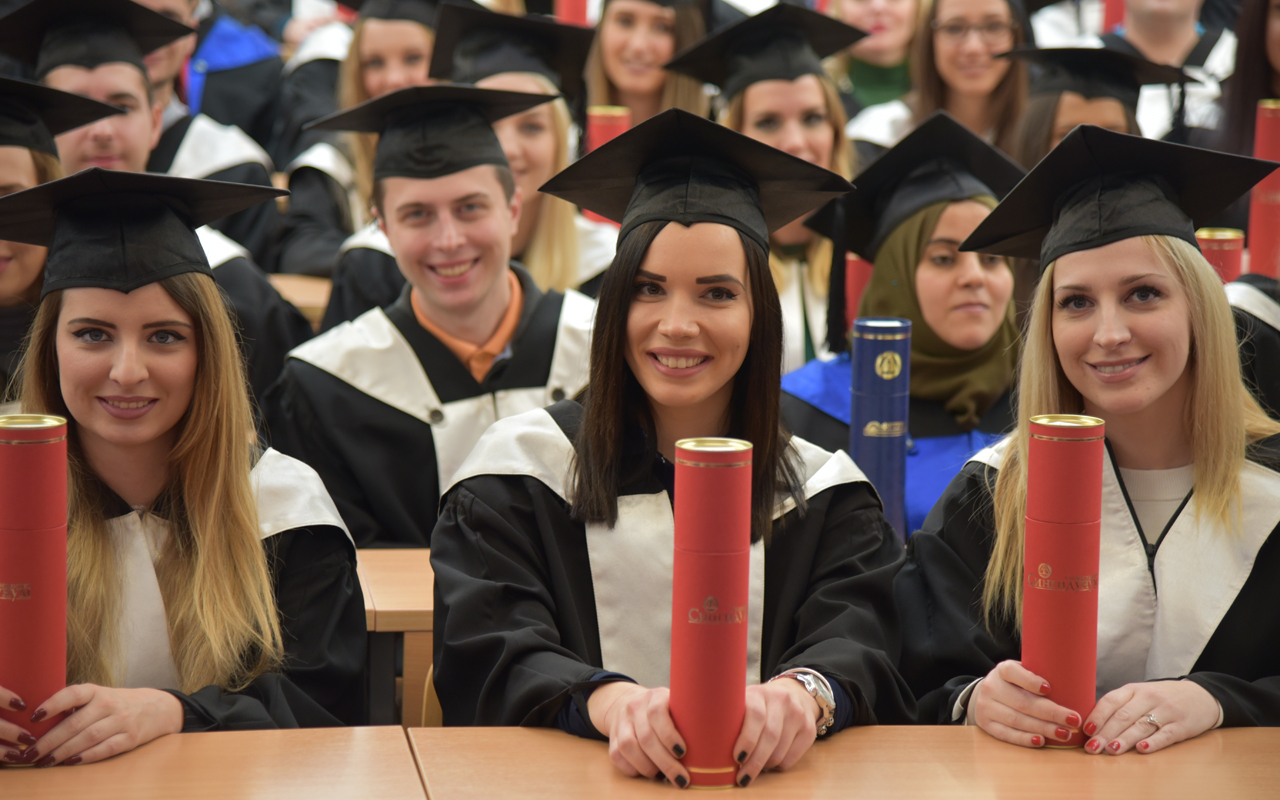 Prof. Veinovic thanked the graduates and their parents for having chosen Singidunum University, a place where students acquire both theoretical knowledge, practical skills and working attitude, essential for their future careers. He wished them to find employment soon, but also to continue learning and improving their knowledge, and be honest and exemplary academic citizens. The graduates were invited to become members of the Singidunum University Alumni Association.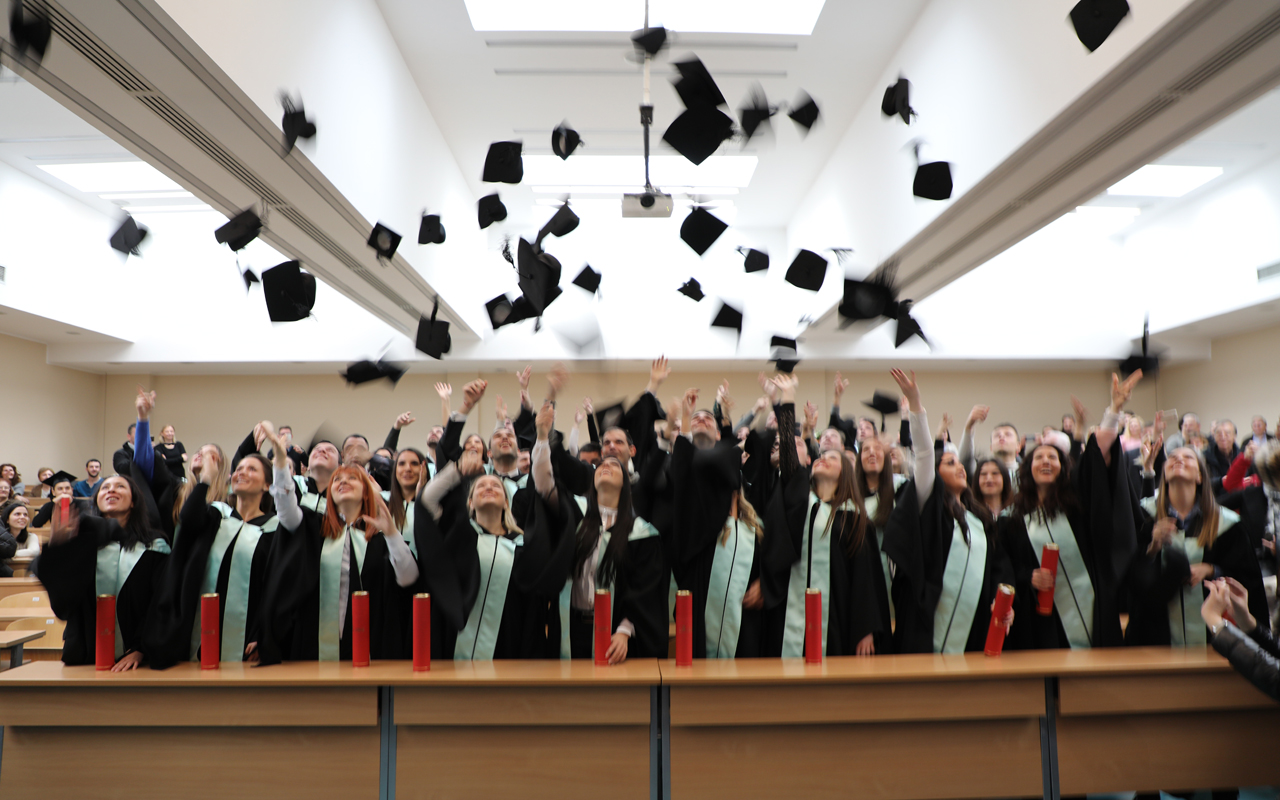 Diplomas were awarded by prof. Veinović, Rector of the Singidunum University, together with the faculty Deans and heads of departments for postgraduate studies and foreign studies.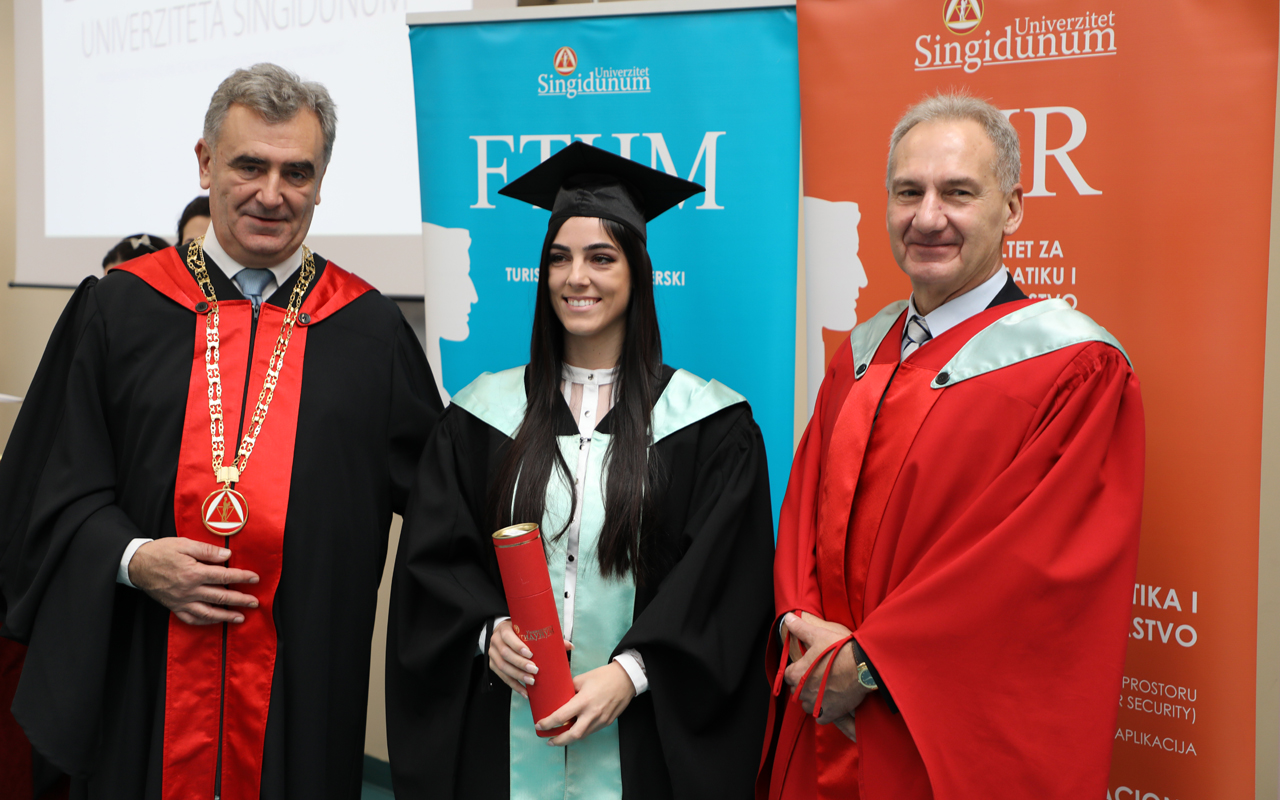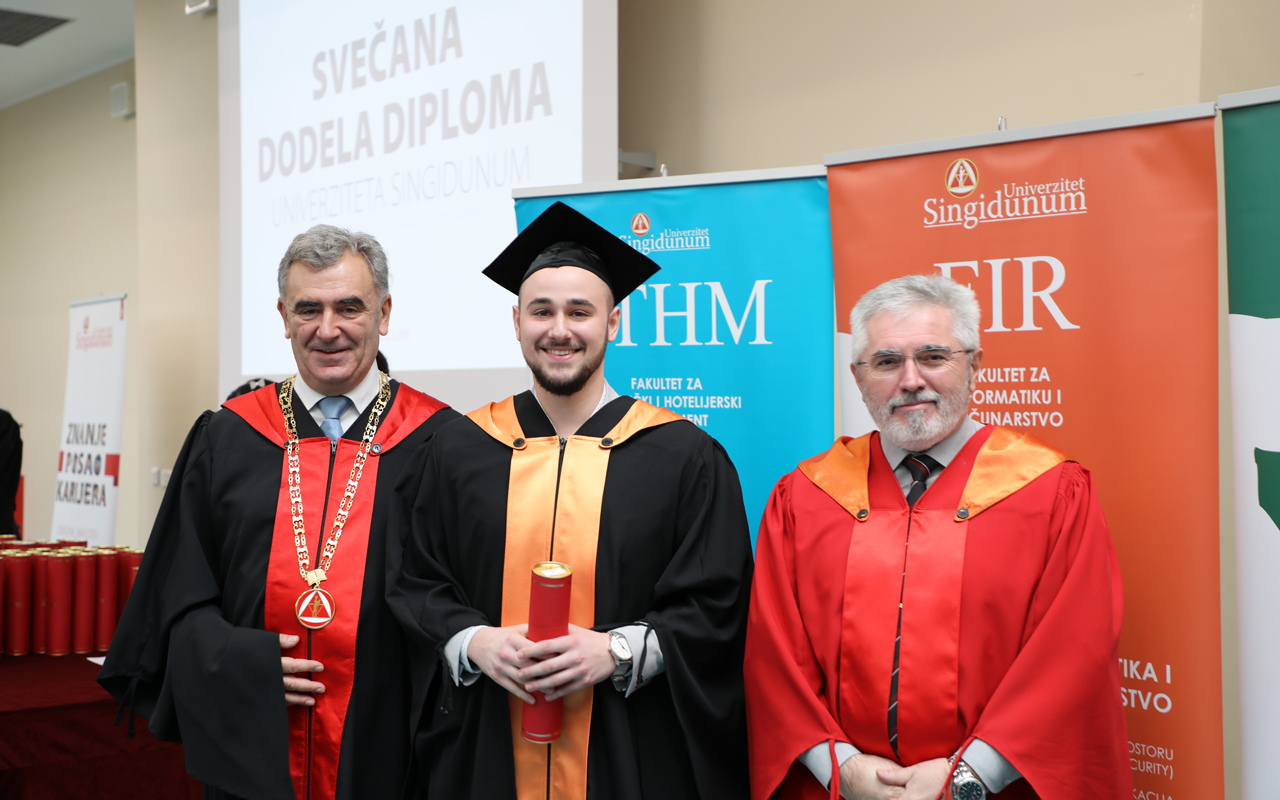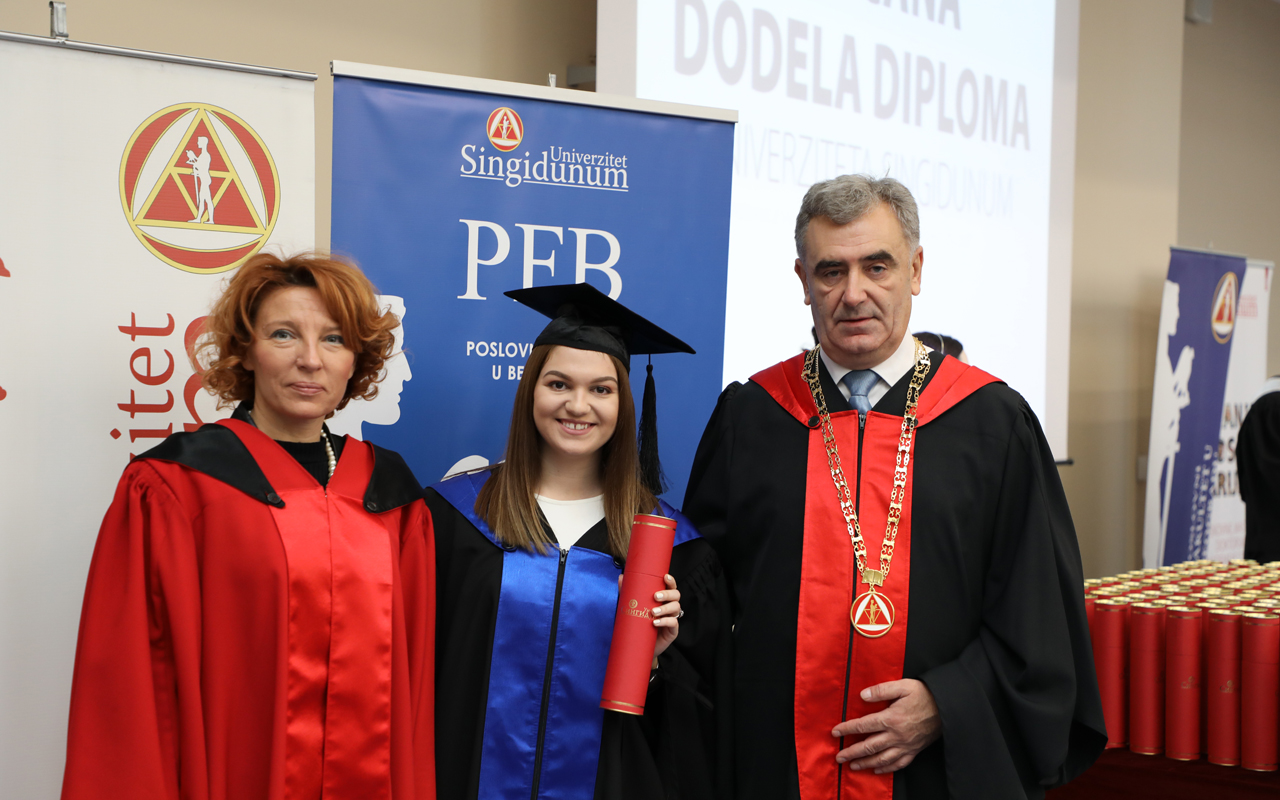 After the Graduation ceremony, the Annual meeting of Singidunum University staff was held.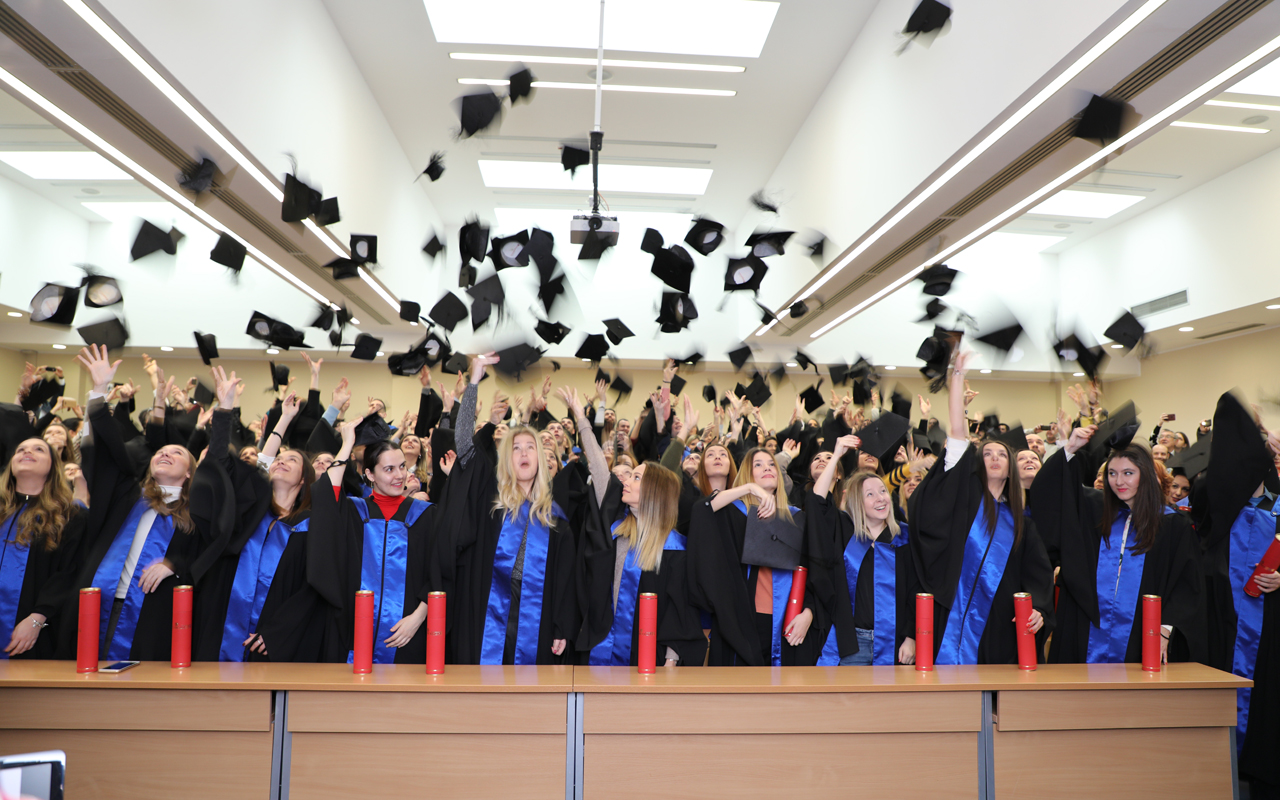 The meeting was organized to conclude and summarize the calendar year behind us, and the present staff members were addressed by:
prof. Milovan Stanišić, President of the Singidunum University,
prof. Mladen Veinović, Rector,
prof. Slobodan Unković, Emeritus and
Tijana Marković, student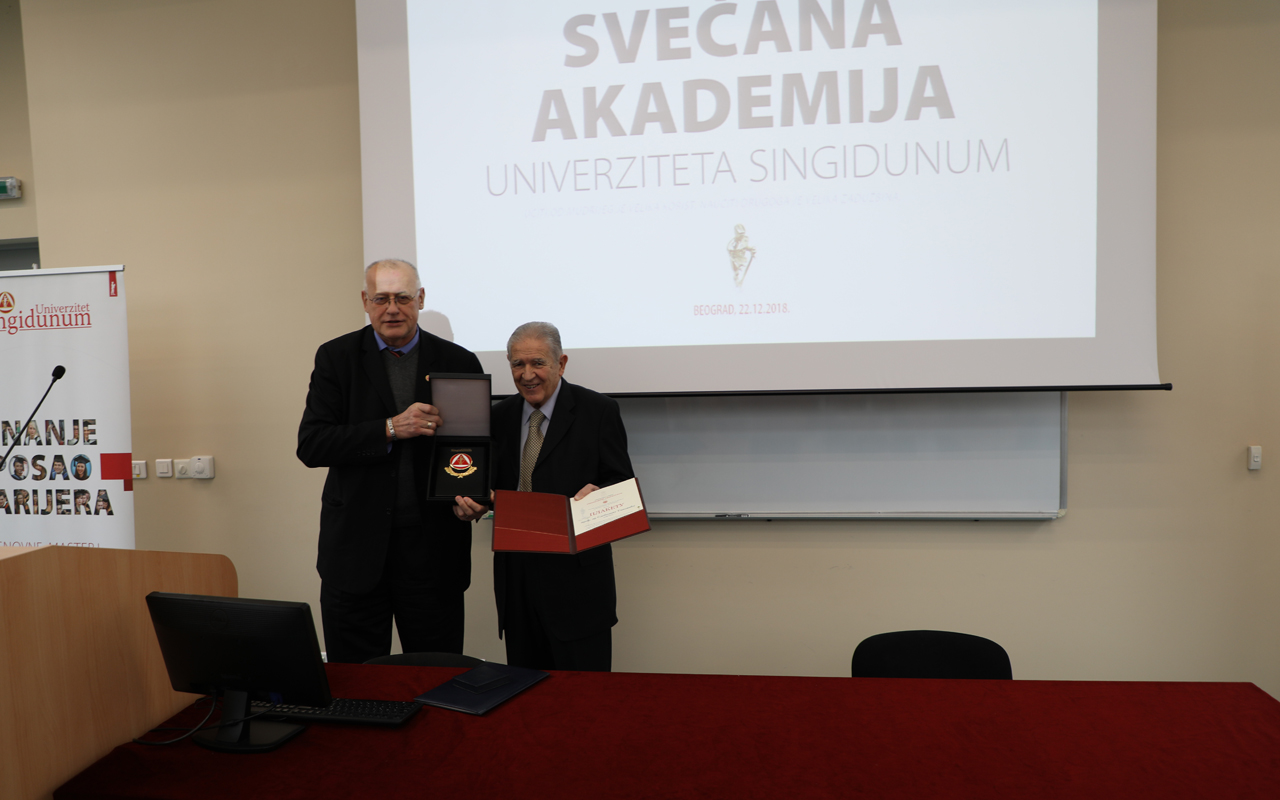 Photos from the Graduation ceremony can be seen in the photo gallery on the Facebook page of Singidunum University.