Faculty of Business (Singidunum University), as the only higher education institution in Serbia with the CFA Affiliation, is pleased to inform about the 3 scholarships that will be granted to our students.
The scholarship includes a waiver for a one-time registration fee with CFA programs, as well as a reduced fee for exam registration. More specifically, students will pay a total of $350 instead of $1,150 based on both fees. In addition, the student is provided with the entire curriculum in electronic form, as well as access to an electronic CFA study question bank.
Basic prerequisites for application:
Students of the third and fourth year of bachelor studies with a minimum GPA of 8.00
Full English proficiency
Certificates of the English language are preferable.
The aspiration towards subjects in the field of finance, accounting, and portfolio management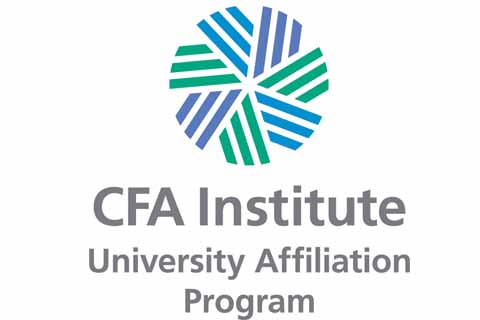 All the information about scholarships can be found in the following document: Student Guide to Scholarships.pdf.
The average number of hours required for the preparation of the first level of the exam is about 300 (from 4 to 6 months of active preparation) More details can be found at the following link cfainstitute.org/en/programs/cfa/exam/level-i.
Students should apply to the email of professor Nikola Stakic nstakic@singidudunum.ac.rs, who will conduct the evaluation of registered candidates and make a final decision. The final deadline for application is November 30th, 2020. Application is free (after the final selection, candidates will officially apply through CFA Institute's website).